Survivors!
The largest russian gaming expo, "Igromir-2017" begins this week. Everyone is welcome to visit the stand of Crossout and see a real armoured vehicle protected by survivors! It is this vehicle you are invited to recreate in game in order to win our weekly contest: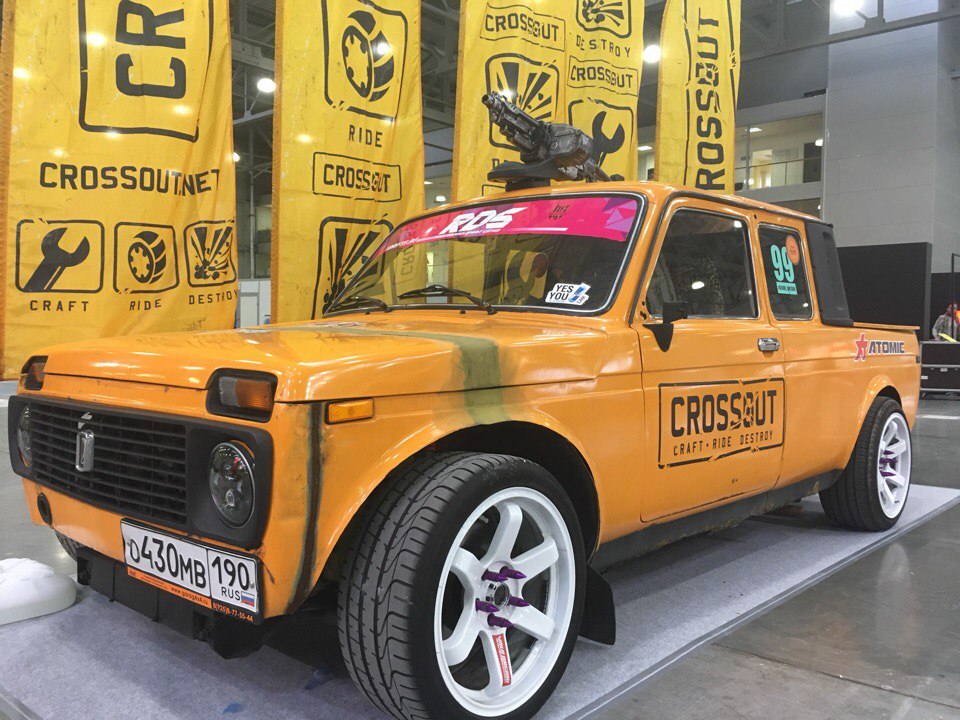 The best entries will be selected, and their authors will receive a generous reward of 600 coins.
 
"Recreate the Igromir-mobile"
Contest terms and conditions:
Assemble the vehicle in game as close as possible to the original (as much as it's possible in the game);
Post it to exhibition with the tag Igromir ; The entry has to be built in the car\ leviathan slot. Post a screenshot of your creation on Instagram, Twitter or Facebook; Add the #Igromir #crossout hashtags Add your game nickname in the photo's description. On October 3rd the team will choose 4 winners! Each of them will receive 600 coins for their game accounts!

We'll announce the winners on the 3rd of October. A new contest starts the next day!
This competition was created in partnership with our player makarov22rus