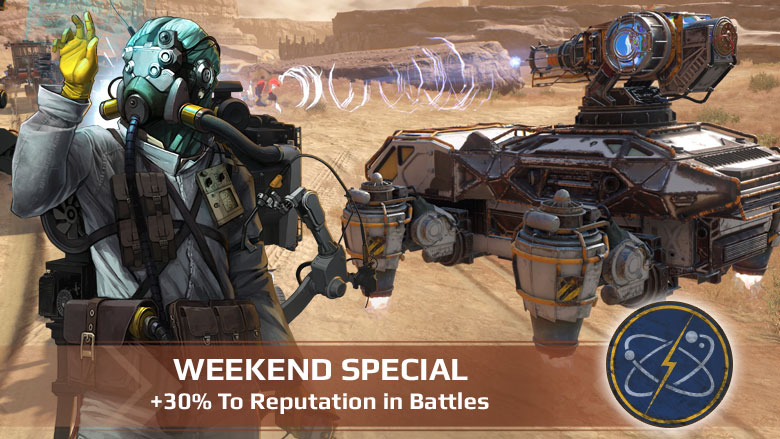 This is radio Voice of the Wasteland, and today I welcome not just the three of you, regular listeners, but also new guests of the Valley! We have just been visited by 'Dawn's Children', and our reporter Lame Joe has already talked with their leader, Riley.
We learned that Children are only interested in studying a harmless, and for someone a very beneficial natural phenomenon. Have you noticed how sometimes you learn faster and more efficiently and the reputation with factions just keeps growing? Pay attention this weekend!
It turns out that this happens only in our Valley. Together with our new friends, will get to the bottom of this. And now you will hear us more often, because we have a cool new radio tower! To go on the air, I will no longer have to climb these giant masks in the Founders Canyon! A great human thank you to Dawn's Children from me, my two-headed dog and the whole editorial board of the Voice of the Wasteland. See you on the air!
During September 23 and 24, you will get a 30% bonus to reputation earned in battles.
The event will be available from 0:00 GMT on September 23 until 0:00 GMT on September 25.